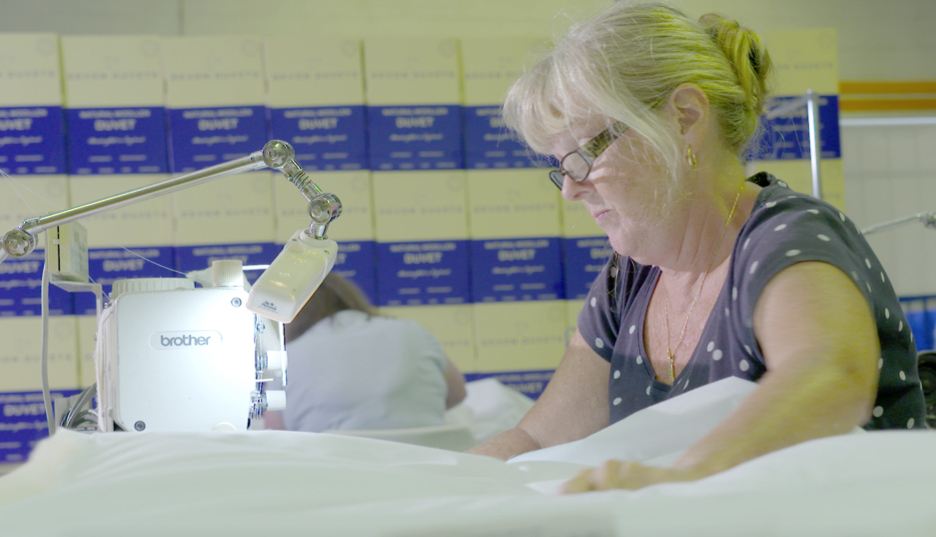 At Devon Duvets, our professional, time-served seamstresses have been making individually handcrafted certified 100% British wool bedding products, at our Devon workshops, for 10 years. 
Our range includes wool duvets, mattress toppers and pillows in a selection of standard UK and EU sizes but did you know that, because everything is handcrafted, we are able to make bespoke items to customers' exacting requirements? 
We're not restricted by large scale automated factory systems or machine sizes, so that makes us more flexible and our work that much easier when it comes to making something unusual. Also, because we make them here in Devon, we are able to quickly make any necessary adjustments on the spot, as required. We don't have to wait to hear from a large scale operation unable to make just one specially sized product and who are based either inside or outside the UK – or even further afield.
We've had many interesting requests for bespoke wool mattress toppers over the years – from aromatherapists wanting a specially shaped version to put underneath towels on their massage table, to seasoned campervan travellers needing that extra bit of comfort on their seat beds. Our seamstresses have been undaunted, cutting and stitching odd shapes, creating specially curved corners and sections with holes in the middle!
Our customers have also requested special size wool duvets too, including for quirkily shaped beds, narrower duvets for berths on yachts and duvets for pets.
Whatever shape or size the end product may be, you can be assured of superb quality, using responsibly sourced materials. We only ever use 100% British wool for that has been certified by the British Wool organisation and cleaned in British mills, without the use of chemicals or bleach. We don't use glues or bonding agents and our wool fillings are encased in soft, ethically sourced 100% natural cotton. The end result is a luxurious bedding product that will create a haven of comfort in your bedroom.
It's good to know that wool, as a natural product, is breathable and therefore temperature regulating, helping to keep you cool when it's hot and warm when the temperature drops. Restless nights disturbed by the dreaded 'night sweats' are made easier when your bedding can help deal with those hour by hour temperature fluctuations. Wool is also dust mite resistant and reduces the build up of micro bacteria that develop as a result of the moisture we naturally release when we're asleep. This means that it is anti allergy, more hygienic and will especially help those who suffer from asthma and skin conditions to get a better night's sleep.
If you would like more information about any of our products, or would like to discuss any special requirements, then please contact us and we'll be happy to help.