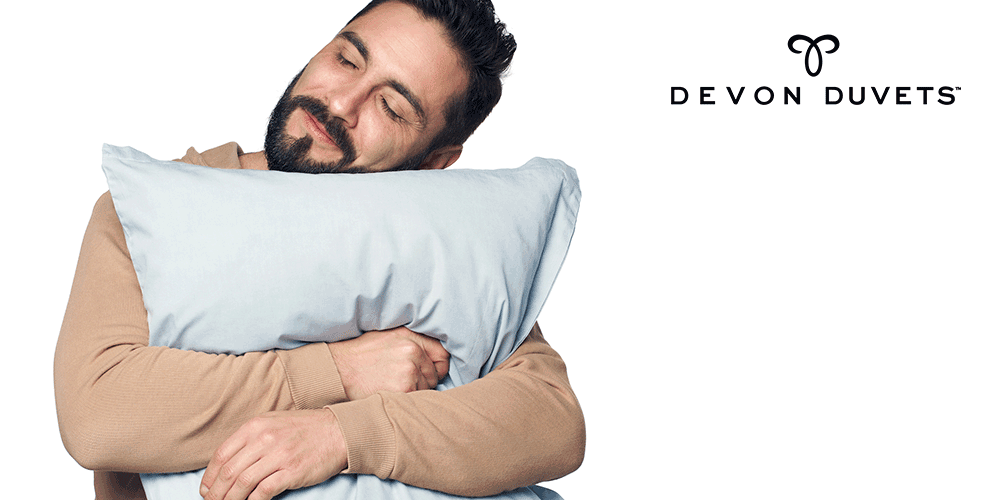 This is the next in our series of 'Sleep Stories' and is about our customer, Jim, who called us about a common problem with finding the right pillow. Here's how we helped.
Jim is a naturally 'warm' sleeper and finds that his head becomes hot and sweaty at night. He also has a dust mite allergy so always previously had synthetic fibre pillows. He was waking up each morning feeling dehydrated and tired. We all lose heat and moisture through our heads when we sleep and synthetic fibre filled pillows tend to retain this heat and moisture, creating humidity, making our heads feel hotter and causing us to sweat more. However, a wool filled pillow can help with temperature regulation because it is breathable, so can release heat when you are hot and retain it if you need to keep warm. Wool is also naturally resistant to dust mites and the build-up of microbacteria, so is more hygienic than other fillings. No dust mites...no allergy sympoms!
Jim chose one of our 100% British wool folding pillows, handcrafted by our seamstresses here in our Devon workshops. The patented design has been created for comfort and hygiene and he likes that is is easy to care for. He finds it convenient that if he wants to 'air' the pillow, all he has to do is unfold it and hang it outside. Jim loves his pillow so much that he takes it with him when he goes away. Find out more about our British wool pillows here.