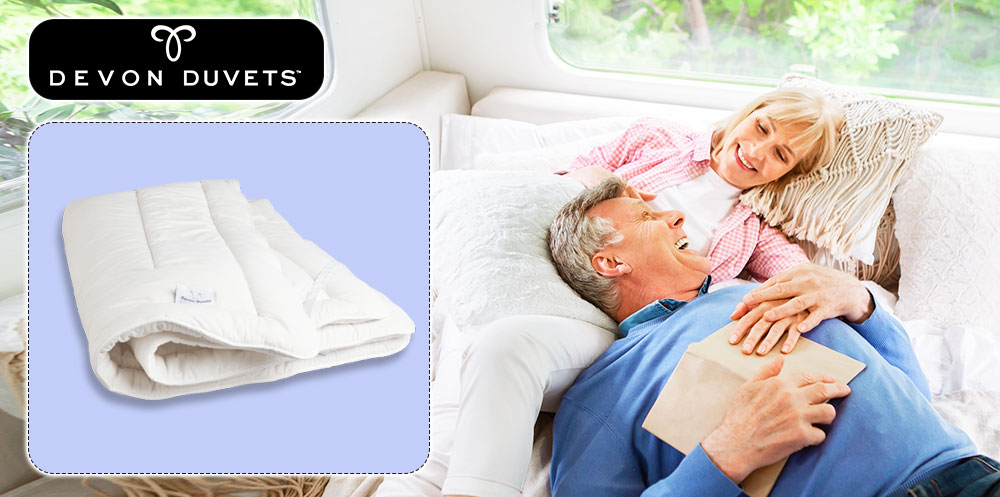 Rick and his partner are motorhome enthusiasts and, now that they are retired, travel regularly in their motorhome all over the UK and mainland Europe. However, they are finding the mattress of the bed in the motorhome is too thin and hard, and this is affecting the quality of their sleep. Rick contacted us to see if we could make a bespoke wool mattress topper to fit the bed and add a layer of comfort.
As each one of our British wool products is individually handcrafted by our expert seamstresses, here in Devon, we were able to tell him that we could do this. Rick sent us a drawing, with measurements, including details of a 'cut out' area that needed to fit around a small cupboard at one end. Rick's topper was crafted with layers of authentic, traceable 100% British wool, encased in luxurious 100% brushed cotton.
After their first trip with the topper, Rick contacted us to say that the topper had made a big difference and the motorhome bed felt much cosier. If you are interested in finding out more about our bespoke toppers, please get in touch and the team will be happy to discuss your requirements.