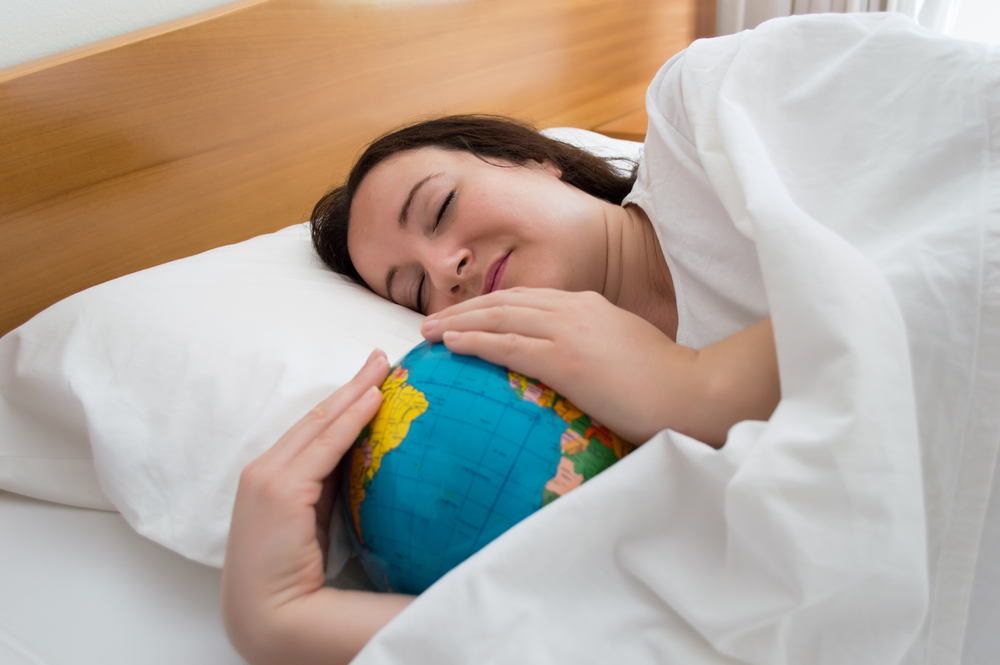 The World Sleep Society (WSS) promotes and celebrates World Sleep Day each year. This year is the 14th annual World Sleep Day and it's set for 19th March 2021. The aim of World Sleep Day is for sleep professionals to advocate and educate the world about the importance of sleep as part of a healthy lifestyle and the theme of this year's event is 'Regular Sleep, Healthy Future'.
Studies show that stable bedtimes and rise times are important for establishing good sleep patterns and helps with better moods, psychomotor performance and academic achievement. The Word Sleep Society recommends 10 steps that will help achieve healthy sleep.
Fix a bedtime and an awakening time.
If you are in the habit of taking a nap, do not exceed 45 minutes of daytime sleep.
Avoid excessive alcohol ingestion 4 hours before bedtime and do not smoke.
Avoid caffeine 6 hours before bedtime – this includes coffee, tea and many soft drinks, as well as chocolate.
Avoid heavy, spicy or sugary foods 4 hours before bedtime. A light snack before bed is acceptable.
Exercise regularly, but not right before bed.
Use comfortable bedding (we'll get to this further down!).
Find a comfortable temperature setting for sleeping and keep the room well ventilated (you'll find further details on this below).
Block out all distracting noise and eliminate as much light as possible.
Don't use the bed as an office, workroom or recreation room – in other words it is best to avoid the use of 'screen' time in the bedroom.
The best bedroom temperature for sleep is approximately 18 degrees (Celsius). This may vary from person to person but if you do use heating in your bedroom overnight, then most doctors recommend keeping the thermostat between approximately 16 degrees and 19 degrees for the most comfortable sleep.
Now to the very important issue of bedding! Bedding that is made from 100% natural materials will provide a better sleep experience than bedding that is made from synthetic materials that are not breathable. Fibres such as wool, alpaca, silk and 100% plant-based fibres, such as TENCEL™Lyocell, are breathable and will help to wick away moisture to keep you feeling comfy and fresh. They also help with temperature regulation whilst you are asleep, radiating heat away from you if you are too hot, and keeping you warm when it's not, thereby creating a healthier sleeping environment.
At Devon Duvets, we only ever use 100% natural, 100% sustainable materials in our duvets, pillows and mattress toppers. Responsible sourcing and sustainability are also at the heart of our business, and we do not use chemicals, bonding agents, glues or synthetic linings in any of our filled bedding products. What's more each and every one is individually handcrafted by our brilliant seamstresses, here in our Devon workshops.
We are especially proud of our award-winning wool duvets. We only ever use high grade certified 100% British wool, and this is very important to us because British wool is world renowned for its quality and we are also supporting British farmers. Our wool is cleaned in British mills without the use of bleach or chemicals, so is 100% natural, and is then turned into soft, fluffy layers that we encase in 260 thread count 100% natural cotton.
Wool is a wonderful fibre. It is breathable and temperature regulating and is also dust mite resistant – a big relief to anyone who suffers from lack of sleep due to allergies and/or asthma. Wool is also resistant to the build-up of micro bacteria, which means it is naturally hygienic.
To find out more about our range of duvets, mattress toppers and pillows, and how they can help you to achieve healthier sleep, just visit our website.  If you have any queries, then do get in touch or call us on 01752 345399 and one of the team will be happy to help.