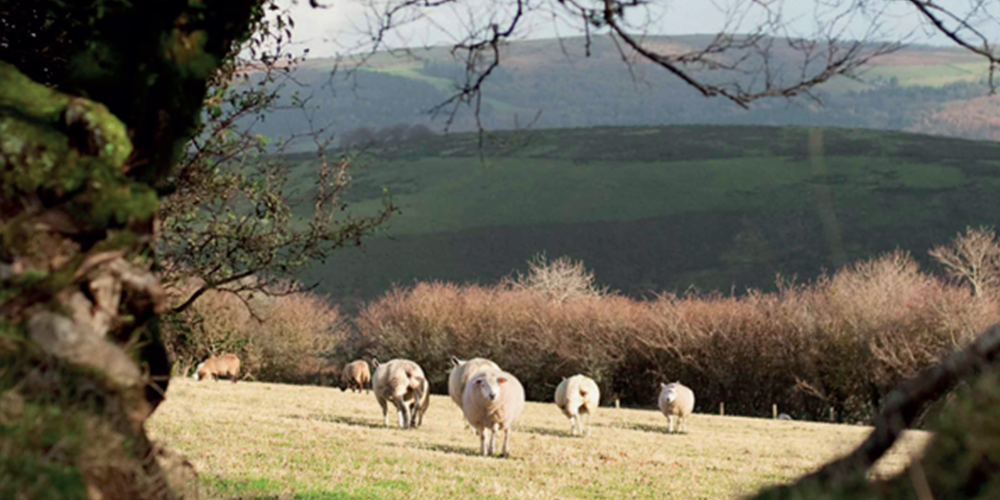 We've been curious as to why, just recently, and all of a sudden we've started to get a lot more enquiries about our certified 100% British wool duvets from across the pond in the United States. At first, we thought our customers had friends or family in the USA and were spreading the word… however it turned out to be something entirely different!
Many of our long standing customers will remember that in 2010, Monty Don featured our owners, Dick and Pauline, in the first ever episode of his Channel 4 series 'My Dream Farm'. Dick and Pauline had decided to leave their busy international careers and settle down to a life on the land, having purchased a smallholding on Dartmoor, in Devon.  They quickly set about working on a number of craft-based projects, got a flock of sheep, learned about beekeeping and also started to talking to other local sheep farmers about making products using wool. It was at this point that they were discovered by Monty Don and the journey began to start the process of making 100% British wool duvets on a wider scale – and Devon Duvets was born.
We have since discovered that 'My Dream Farm' is currently syndicated across TV networks in the USA. It is proving hugely popular, and this is why we are receiving enquiries from potential customers living in various states across the USA. The fact that our wool bedding products are handcrafted in the UK, using 100% British wool, seems to be resonating with people. The one thing that they all have in common is that they are looking for a 100% natural product that will help them to achieve a more restful night's sleep - especially when getting a good night's sleep has never been more important to overall health and well-being. Our thousands of happy UK customers already know about this and it seems that it's catching on!
As it was originally broadcast 10 years ago in the UK, you might not have seen the episode about the start of our journey, and although it isn't still on catch up TV,  it is available through Amazon Prime in the UK. 
All of our certified 100% British wool duvets are individually handcrafted by our wonderful seamstresses at our workshops in Devon before being packed into reusable bags that can be repurposed for storing other items around your home. We only ever use fully traceable 100% British wool, which is then cleaned in British mills without using bleaches or chemicals, before being needled into layers to create 'loft'. These layers are then encased in soft 260 thread count 100% natural cotton, by our seamstresses, without the use of glues, synthetic layers or bonding agents. So you can be confident that our wool products are as natural as they can possibly be.
If you have any enquiries about our 100% British wool duvets or any of our other natural products then do get in touch.