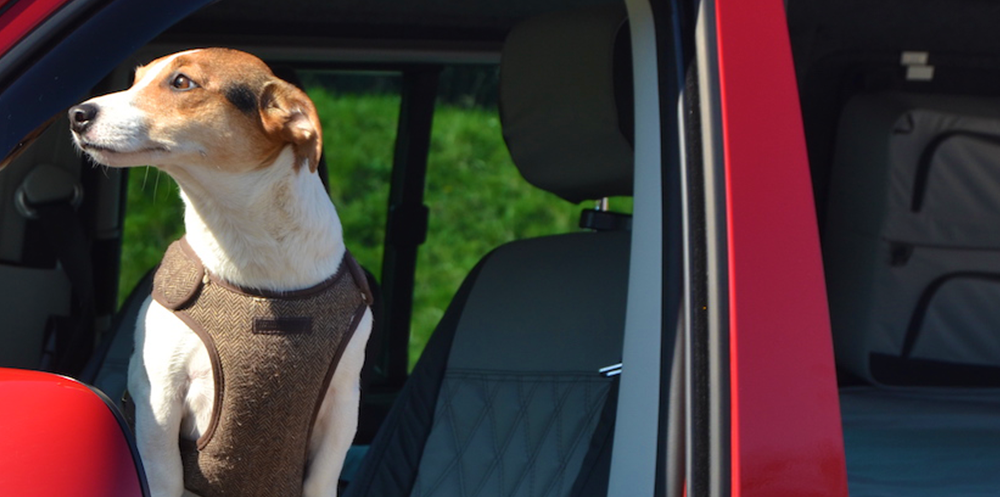 Staycations are likely to prove even more popular this year, especially now that we are all hoping to be out and about a bit more in the coming weeks. For those of us lucky enough to have our own travelling 'home from home' in the form of a motorhome, campervan or caravan, now is the time to start planning your adventures – and adding one or two luxurious elements to make your nights out on the road even comfier!
If you're a newbie to the joys of travelling by campervan, then we've also shared some useful tips for your first time on the road, a bit further down in the blog.
First up…we all know that campervan beds can sometimes be just a little unyielding, but you can boost those comfort levels with a mattress topper. After a long drive or busy day exploring, you'll want to wake up feeling refreshed and ready for the next day ahead. Here at Devon Duvets, we've been making award-winning wool mattress toppers for nearly 10 years. Made from certified 100% British wool, encased in soft, natural 100% brushed cotton, each topper is individually handcrafted by our seamstresses, here in our Devon workshops. In addition to making toppers for all bed sizes, our clever seamstresses are also able to turn their hands to creating toppers to convert your campervan or caravan bed into a blissful haven of sleep.
Just contact us with the measurements, to include details of any 'cut out' sections or angles to fit round bulkheads or cabinets and we'll come back to you with a price and delivery time.
So that's the comfort element underneath you sorted…but what about some extra comfort on top? Our range of 100% natural, 100% sustainable duvets are also perfect for helping you achieve a restful night's sleep. You can choose from warmer weights right down to ultralight duvets and our fillings include certified 100% British wool, Limited Edition 100% British alpaca, 100% silk and our 100% plant-based, Botanic range. Whichever you chose, it will have been individually handcrafted in Devon, with the same love and attention to detail as our toppers. Again, if required, we can make standard or bespoke sizes, so all you need do is to get in touch, and we'll chat you through all the options.
Now for those all-important tips for your first motorhome, campervan or caravan trip!
Packing: It's easy to fall into the trap of taking too much and then you end up spending your days sorting and trying to find the things you want once you're on the road. Start with the basics such as cooking utensils, washing up items, loo paper, mugs and glasses, plates and cutlery. Ensure you have a well-stocked first aid kit. A good long electric cable is essential, and we'd also advise having a long hose (and a tap connector) for topping up water. You'll soon get into the swing of the things you need (or, more importantly, the things you really can do without!) as you travel more.
Before you leave: Ensure vents and hatches are closed. Check the waste outlet tap and freshwater tank taps are closed and that gas bottles are turned off - however do remember to make sure your gas bottles are full before the start of your journey.
 Pets: If you are travelling with your four-legged, furry best friend then here are a few essentials in addition to their food: poo bags, travel crate or harness (it is illegal to allow a dog to roam free in a motorhome when you are driving), food and water bowls, a sturdy lead, collar and a couple of toys. Although this blog is based on 'staycations', we'll just add here that If you are travelling away from the UK, then do check what pet IDs or passports are required.
 Choose the right site: Spend time doing this, to make sure you find one that suits everyone's needs. For example, if you are travelling with young children, you might want a site with a play area. Make sure you have plenty of space too, as you won't want to be jammed next to your neighbours. If you want a site with shared facilities such as a decent shower block (it's nice if they are heated too, especially in cooler months!) then make sure they are suitable for your needs. Many sites offer WiFi.
Finally, there are lots of websites out there with great advice and tips from fellow enthusiasts.  For example, check out Wandering Bird for some great blogs based on their own travel experiences.
Happy travels!