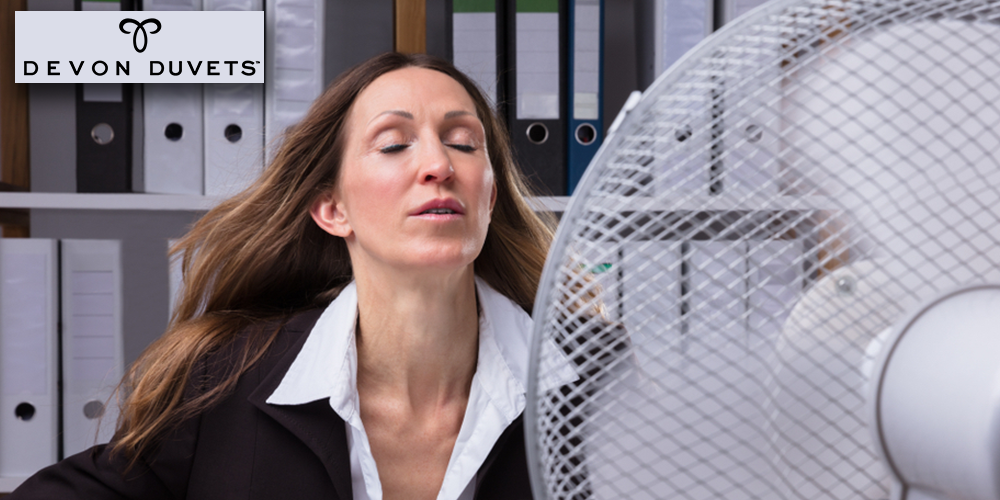 We are now discussing menopause openly at last and bringing the discussion into the mainframe, but there's a part of it that is often misunderstood – and that's perimenopause. Perimenopause is the first stage of the menopause process and can start several months, or as much as 8 – 10 years, before menopause. Symptoms of perimenopause start before your periods stop - and can begin earlier than you would expect. For most women this starts in their 40s, although it can be earlier. Menopause is the point where a woman no longer has menstrual periods for at least 12 months.
Because perimenopause can start several years in the lead up to menopause, many of us don't realise or recognise that our symptoms are associated with perimenopause, and instead attribute what we are feeling to ageing, stress, anxiety or depression. Some of the symptoms, like 'brain fog' can leave us feeling as if we aren't coping at work (concentration can be tricky on some days!) and so we start to lose confidence in ourselves. Tiredness and weight gain can lead to feeling exhausted and uncomfortable in our day to day lives.
No two women's experience of the perimenopause is the same and so being aware of it and being able to recognise that your symptoms might be down to fluctuating hormones, is the first step to managing them. Many of us almost feel as if we're losing the plot and we can't explain why we are feeling so disjointed and just 'not ourselves'. We may even have concerns that something is seriously wrong with our health.
The symptoms can include (but are not limited to) irregular periods, hot flushes, night sweats, mood changes, sleep changes, vaginal dryness and changes in sexual function, weight gain, headaches, a fuzzy head, giddy spells, itchy skin, heart palpitations and joint pain. Most of us know about the hot flushes but suddenly bursting into tears whilst watching a cute puppy on a television advert or forgetting a name or a simple everyday word can leave us (and our loved ones) feeling confused.
If you are struggling to deal with any of these symptoms or have any concerns, then do get in touch with your Doctor to see how they can help. They can discuss your symptoms and see what options are available to help alleviate them.
There are also lots of terrific books on the subject, including The Sunday Times Bestseller 'Preparing for the Perimenopause and Menopause' by Dr Louise Newson, the UK's leading menopause expert. You can also talk to your friends, as they're probably going through it too and it helps if you all support each other!
At Devon Duvets, we can at least help with one issue. Namely, tiredness from continually waking up because of 'night sweats'. What we sleep on and under can have a big impact on how well we sleep. For example, duvets made from synthetic fibres are not generally breathable, which means they trap heat and can make us feel even hotter! Feather & Down duvets are excellent insulators but are not temperature regulating so won't help to cool you down. Wool, however, is natural, breathable, and very efficient at temperature regulation. It can help to balance our core temperature whilst we sleep, so even though we may still experience night sweats, the impact will be considerably lessened by the wool releasing or retaining warmth as we need it. This means we will wake up less often and get a more restful night.
Our range of wool duvets is made with traceable authentic 100% British wool, encased in 260 thread count 100% pure cotton - and each one is individually handcrafted to create a soft drape that works with your body, rather than against it.
If you would like more information about our 100% British wool duvets, then do get in touch. Alternatively, give the team a call on 01752 345399 and we'll be happy to help.