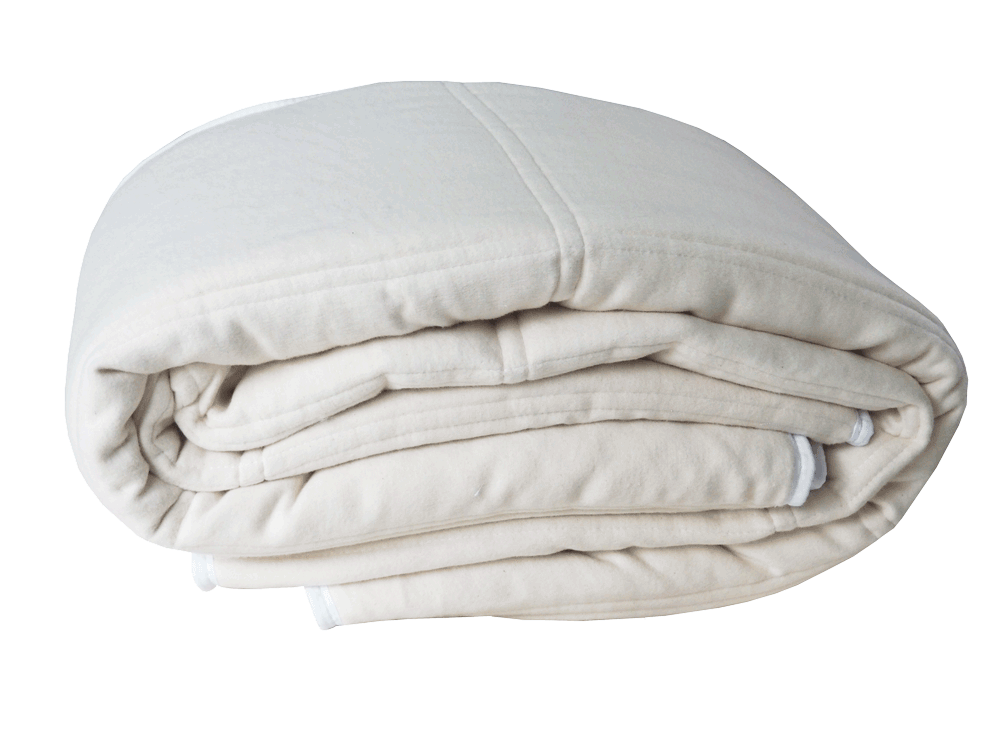 Why our NEW natural wool mattress protector will help get the best out of your mattress and the quality of your sleep
A mattress protector is an item of removable bedding that sits on top of your mattress. It provides a layer of protection for the mattress in case of accidents or spills - and it's worth bearing in mind that some mattress warranties are voided should the mattress become stained. The other benefit is that a mattress protector can help those that suffer from allergies and, in particular, those susceptible to allergens caused by dust mites.
They are ideal for those who want an additional, soft, layer between their bottom sheet and their mattress, but who feel that their mattress is comfortable enough without needing the fuller thickness of a mattress topper.
We've spent years developing our fantastic natural wool duvets, enjoyed by thousands of our customers, and so we're delighted to launch our gorgeous, BRAND NEW wool mattress protectors, which will ensure you are encased in comfort, both top and bottom! 
What's more, they are handcrafted by our own seamstresses, here in Devon, using a very fine layer of Certified 100% British Wool from responsible sources, which is then encased in luxurious, unbleached brushed cotton. We don't use bonding agents or chemicals in creating our mattress protectors, so they are also perfect for those with sensitive skin, plus you'll have all the benefits of sleeping on wool, a natural product that is hypoallergenic, breathable and body temperature regulating. We've included broad elastic straps on the corners to help keep the protector in place on your bed.
Your natural wool mattress protector is so easy to keep clean– just remove it from your bed, shake it out and give it a good airing. If you need a deeper clean then it can be washed on a low temperature wool cycle in your washing machine, using a wool care detergent and then hanging it up to air dry. When it's time to replace your natural wool mattress protector, it's good to know that it is 100% biodegradable and therefore very environmentally-friendly.
We stock a range of UK standard sizes from Single to Super King, however as our products are made by hand, we also make bespoke sizes so can easily make one to your specifications.