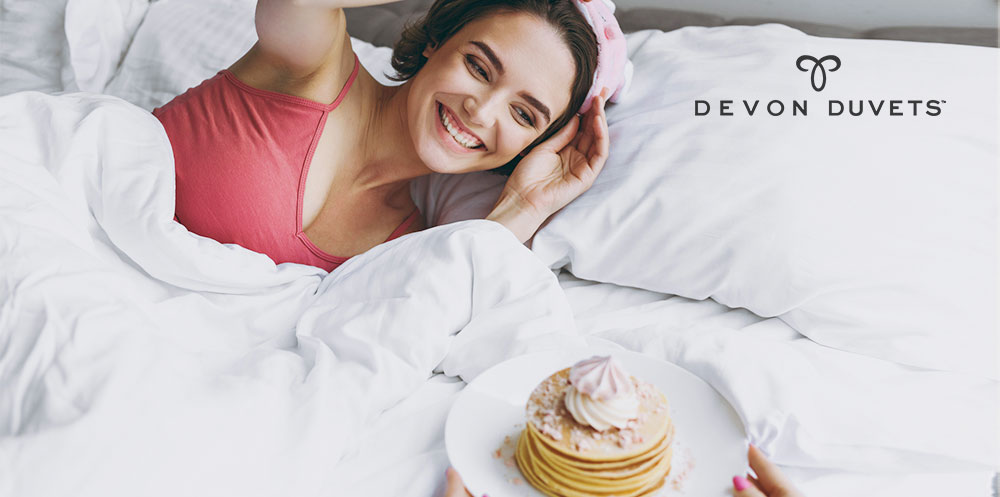 Pancakes and Duvets
Pancake Day falls on Tuesday 21st February this year and was traditionally a feast day, to include something sweet and delicious before Lent starts in the Christian faith. It is also known as Shrove Tuesday, dating back to Anglo Saxon times when the population went to church to be 'shriven' (absolved from their sins).
This isn't just a British tradition, however. In France it is known as Mardi Gras (or 'Fat Tuesday') and it's taken to a celebratory level in New Orleans when a carnival takes place for several days in the run up to Lent.
In Italy, Mardi Gras is called Martedi Grasso and is the main day of a carnival that starts on the Thursday before, the most famous being held in Venice. The three-day Carnival of Binche (near Mons) in Belgium involves elaborate costumes, where parade participants throw oranges at the crowd. In Spain, the day is known as Dia de la tortilla, and pancakes are substituted for omelettes as part of a feast in the local town square.
No matter what it is called – or even if you are planning on abstaining from sticky treats over Lent – you can still keep your bit of luxury when it's time to tuck up in bed with an individually handcrafted 100% British wool duvet from Devon Duvets! Made with the highest quality materials, by our team of professional seamstresses in our Devon workshops, our duvets are natural, sustainable, temperature regulating and dust mite resistant. If you'd like to know more, then please get in touch with the team who'll be happy to help.