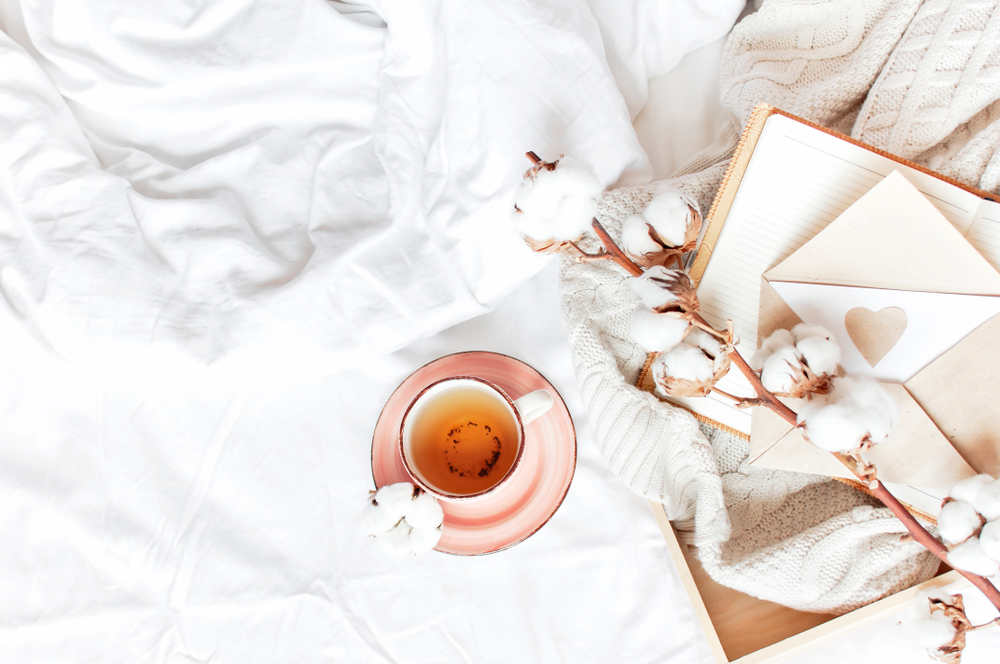 According to The Sleep Council* we sleep an average of just over 2,372 hours annually. That's a lot of time spent sleeping. So we obviously want to ensure that not only do we choose the best duvets and pillows to snuggle up in, but also soft and comfortable bed linen that will work with our bedding, to help us to get the best night's sleep.
There's a lot of bed linen out there to choose from but what goes right next to your skin is important, which is why cotton, with its smooth texture and natural breathability, is so enduringly popular. There are three main types of cotton, American Upland, Egyptian and Pima, with 90% of cotton bedding made from American Upland, which has short fibres. Both Egyptian and Pima cotton have long, silkier fibres that produce a luxurious, soft fabric that is also stronger and more resilient. Pima cotton was first developed in the Southwestern part of the USA by the selective breeding of Egyptian cottons. As a result, Pima cotton is considered to be the finest cotton available.
Cotton quality is also measured by 'thread count' (TC) and the higher this is, the better the quality. The thread count of basic or standard cotton sheets, pillow cases and duvet covers is around 150TC.
At Devon Duvets we only use top quality 100% Pima cotton for our fantastic range of pure white sheets, duvet covers and pillowcases, all of which have a super-soft 450 thread count, in a sateen weave. The breathability of this lovely fabric works in harmony with our certified 100% British wool range,  Botanic duvets and ethical 100% silk duvets, to help create an even sleeping temperature. 
The other benefit of Pima cotton sheets, pillow cases and duvet covers is that they will last longer than lesser quality cotton or cotton blend options because it is less susceptible to fraying, tearing, pilling and wrinkling and so saves money in the long term. 
It's good to know that you can be confident that when investing in your 2,373 hours of sleep every year, you'll be getting the best quality for your hard-earned cash when you purchase your Pima cotton bed linen from Devon Duvets. What's more…if you purchase any duvet, pillow or mattress topper from Devon Duvets, you'll automatically get 50% off any bed linen purchased at the same time.  Just add the items to your basket! At this point, we'd just like to mention we're very proud that our wool duvets have won awards from two national publications, including The Independent, who described our product as 'a sheer joy to sleep under'! Also our Botanic duvets have been tried and tested by the Good Housekeeping Institute and featured in Good Housekeeping magazine.
 *The Sleep Council was established in 1995 and is an important organisation that looks at how we can adopt healthier sleep habits.