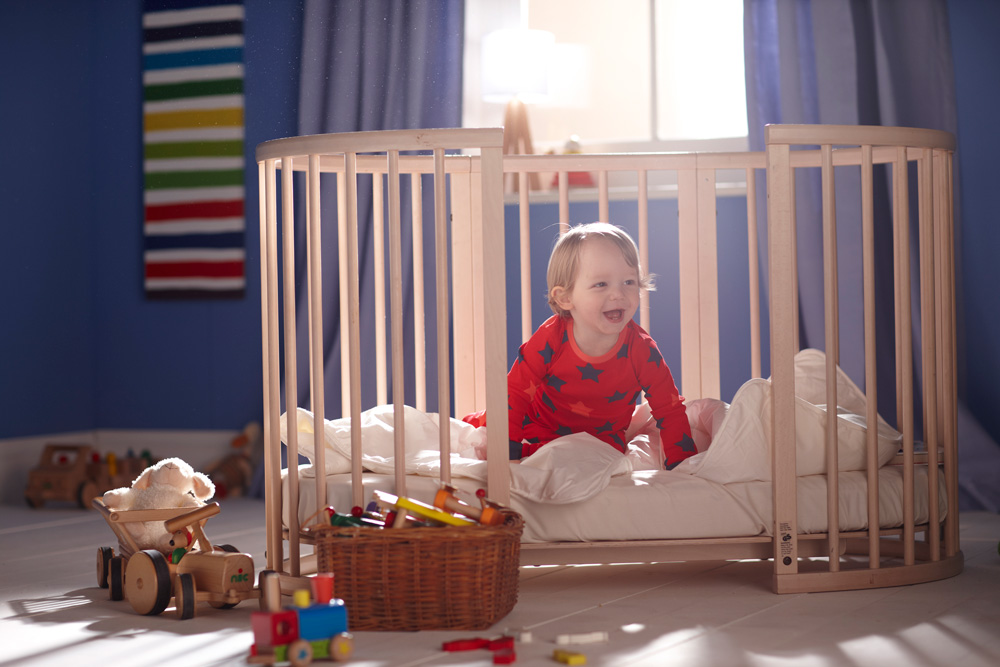 There's nothing more distressing that seeing your little one in discomfort and not able to sleep properly at night, due to an allergic reaction. According to The Children's Allergies website, approximately 10% of children will produce antibodies in reaction to a dust mite allergy, resulting in an allergic reaction such as asthma.
The problem is that dust mites love the damp, bacteria-friendly environment of our beds and the bedding on it. There is a plethora of synthetic bedding options to try and combat this but as we are all increasingly aware of our responsibility to the planet, these end up being a problem for the environment when it's time to change the bedding, for the simple fact that they are not biodegradable. So how can we ensure we are getting comfortable, hypoallergenic bedding for our child as well as doing the best for our planet? 
At Devon Duvets we've spent years in developing the perfect natural alternative and it involves wool. Our Little Lana wool duvets are filled with the softest, fluffiest 100% Certified British Wool, from fully ethical and traceable sources. We do not use bleach or chemical treatments during the process of preparing the wool for the filling of our duvets and they are fully biodegradable when the time comes to replace them.
We think our duvets make the best bedding for all children, but why are our wool duvets so particularly perfect for your allergy-suffering child? For the simple fact that wool is naturally hypoallergenic, anti-bacterial and has unique properties that resist dust mites. This helps to alleviate the symptoms of allergies such as asthma and so can help your little one to fall asleep and have a peaceful night.
The other great benefit of our Little Lana duvets is that they are encased in soft 260 thread count 100% cotton and there are no artificial fibres, materials or bonding agents used so your child won't suffer the irritation caused by having a non-natural product against their skin whilst they sleep.  
Sudden changes in temperature can aggravate some allergies, so it's good to know that wool is a marvellous temperature regulator because it is naturally breathable. In a nutshell…it will help your child to stay warm in winter and cool in summer. 
Our wool duvets are also very easy to care for and can be refreshed by airing. If you want to do a more thorough clean then you can machine wash them on a wool setting, using a wool care product, spin and then air dry.
Fully sustainable and environmentally responsible, every natural wool Devon Duvet is individually handcrafted by our experienced seamstresses in our Devon workshop.
To buy your hypoallergenic, Little Lana natural wool duvet click here. 
*Little Lana duvets can be used as part of the solution to help combat your child's allergy, however, please ensure you get advice from your doctor about additional ways to treat your child's allergy.