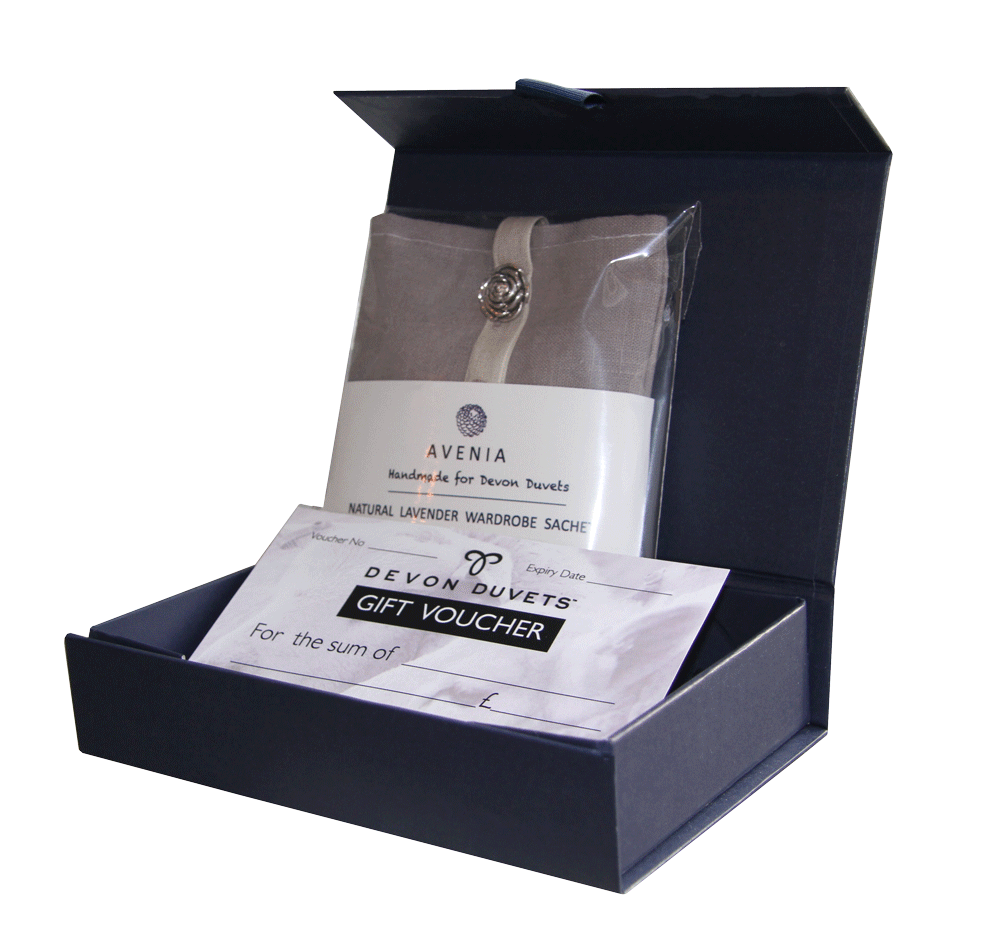 If you are looking for that special gift for Christmas, we may be able to help.
A Devon Duvets handcrafted product is a very special gift but often it is difficult to know which size to choose when purchasing a duvet, mattress topper or pillow for somebody else.
We have developed a luxury boxed gift voucher that is a delightful gift by itself and takes away the difficulty of not knowing which size to choose. Let your loved one choose for themselves and enjoy the thrill of knowing they have a voucher to spend on products for themselves.
In each boxed gift voucher, we are including a lovely Pure Linen and English Lavender Wardrobe Sachet to make the gift just that little bit more special.
The gift voucher can be used either online or by telephone.
Read more »