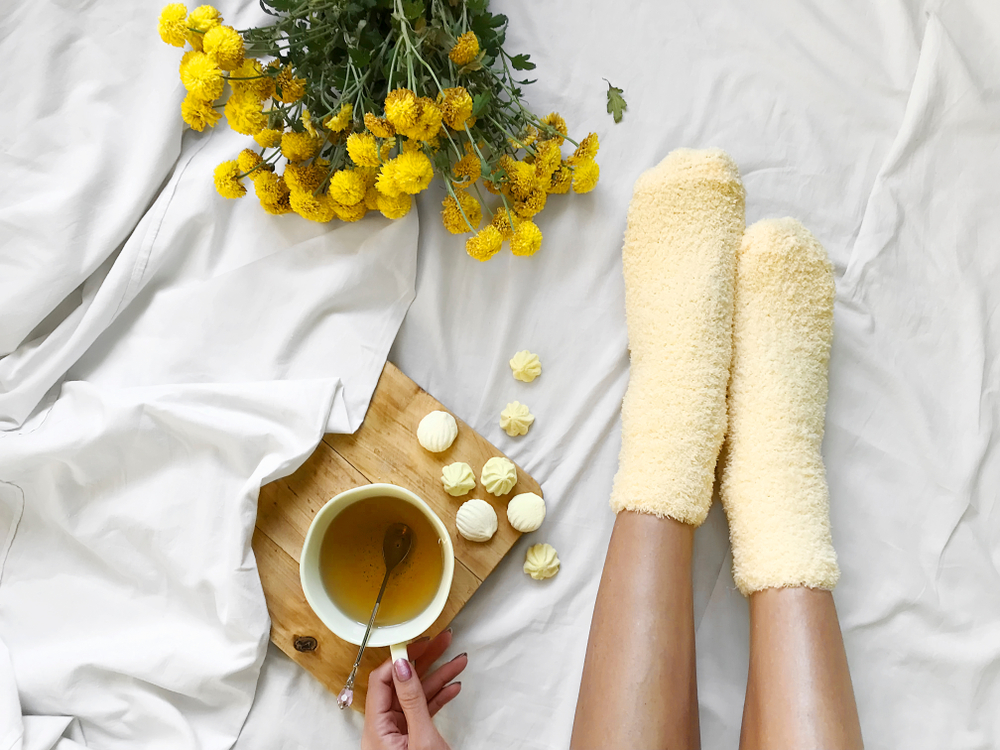 In today's busy and full-on world, there is an increasing number of people who struggle to get a good night's sleep. According to a report from the Mental Health Foundation, up to a third of adults in the UK suffer from insomnia, either in the short term or for longer. It is no surprise, therefore, that results from a recent survey show that 95% of those with insomnia have difficulty in staying awake during daylight hours, ultimately impacting on their work and personal life.
One of the key factors in aiding a good night's sleep is obviously the kind of bedding that you use but another is what you eat, particularly in the hours before you tuck yourself into bed. So, we've put together a few tips below on foods that can help promote a more restful sleep and we'll also tell you a bit about our range of natural duvets and why they can also help.
Firstly, it is best to stick to regular mealtimes, spaced throughout the day, but trying to opt for a lighter meal or snack in the evening. Heading off to bed within two hours of eating a large meal will stop you from getting a good night's sleep and is likely to be cause a certain amount of discomfort throughout the night, especially if you suffer from reflux or heartburn. Processed meats, high fat foods (such as burgers, pizzas), fried foods and spicy curries take even longer to digest and could also keep you awake if eaten too close to bedtime. Sodium-rich foods will make you thirsty during the night, another major factor in sleep disruption.
One of the biggest - and best known - culprits is caffeine, so drinking coffee or your preferred cuppa made from black tea will perk you up, rather than setting the scene for a good slumber. Alcohol is used by many to relax at night but it actually prevents your body from entering deep stages of sleep so you won't feel properly rested when you wake up in the morning,
Our bodies produce various hormones that help us fall asleep, Melatonin being the most impo
Read more »