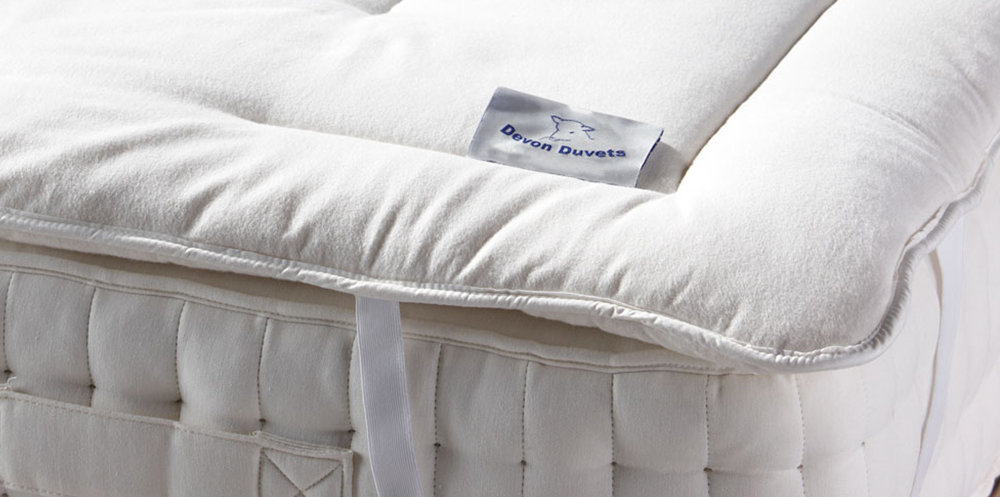 Many of us have a mattress topper because we want that extra layer of 'sink into' comfort on top of our mattress. It also helps to provide some protection to our mattress. So if you're considering getting your own slice of extra comfort, it's worth bearing in mind that a wool mattress topper offers so much more because it has another beneficial function - to keep you cool in the warmer months, as well as keeping you warm when it's cold.
Wool is an amazing product, not only is it beautifully soft but it is also naturally anti-allergy as it resists dust mites, and because it is naturally breathable it can also help to stop the build-up of micro-bacteria. So it's a healthy choice and particularly for those who suffer from asthma or other allergies.
The other benefit of this wonderful natural product is that it is temperature regulating and so, it can either dissipate heat away from your body if it's hot, but also keep the warmth in its fibres to keep your body warm when it's cold. If you're suffering from 'night sweats' as a result of the menopause, then this is an extra bonus!
A wool mattress topper will work with your mattress to keep your body temperature even throughout the night. This is especially helpful if you have a memory foam mattress as some types can trap heat when it's hot, making it more difficult to get a good night's sleep.
Our wool mattress toppers are only ever made from certified 100% British wool, from British farmers who we know have the highest standards of animal husbandry and care. Our wool is cleaned at British mills, without the use of bleach or chemicals. We then encase the wool in soft 100% natural brushed cotton. We have been certified by British Wool and are allowed to display their logo on our packaging. So when we say you are buying a product made from 100% British wool, you can be confident that thi
Read more »