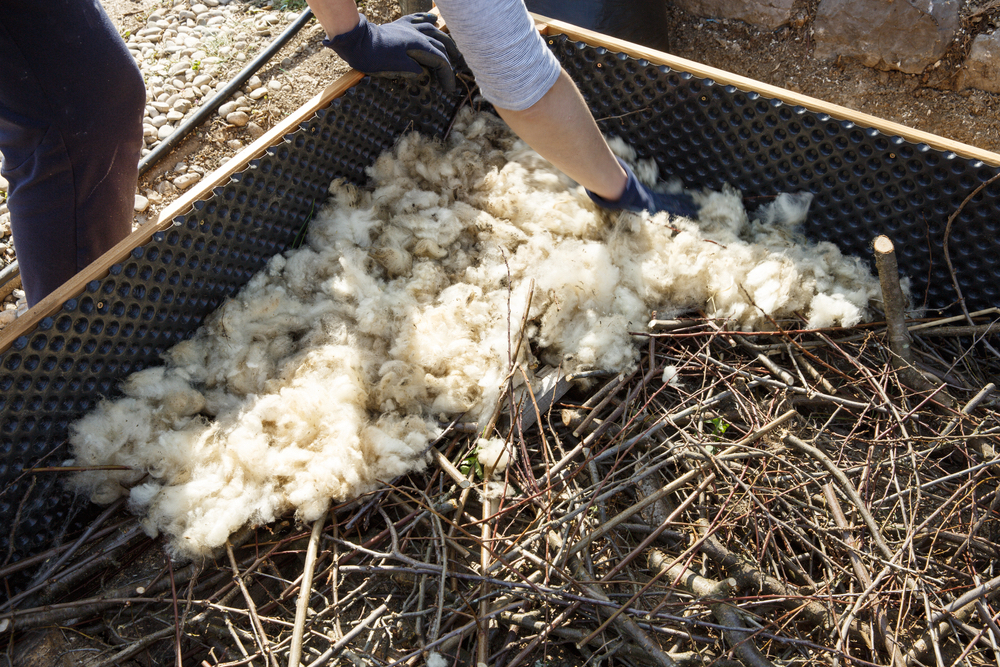 Here, at Devon Duvets, we know all about wool and how amazing it is! It's been at the heart of our business for over 11 years and we're proud that the wool we use for our duvets, pillows and toppers is 100% British wool, from our hard-working British farmers - and that each product is individually handcrafted by our brilliant seamstresses, here in Devon.
Wool is a wonderful and versatile fibre that has many uses, other than for the more common ones you will know about, such as bedding, carpets, furniture and clothes. We thought we'd share some of these with you – and there are some surprises along the way!
Mulch: Wool can be made into pads that have been designed to mulch your garden. The wool will help to supress weeds, retain moisture and regulate the temperature of the soil. As wool is 100% natural, it will biodegrade harmlessly over time, releasing valuable nutrients into the soil. You can also protect more delicate trees and larger plants in winter by wrapping wool around their trunks or stems.
Slug Pellets: Rather than using the more traditional type of slug pellets, that have chemicals harmful for birds, try slug pellets made from wool. The wool is compacted into small pellets that deter slugs and snails by absorbing the mucus they produce. They will need replacing regularly to ensure they don't get too wet but wool pellets are safer for the wildlife in your garden and will break down naturally over time.
Garden String: An essential for green fingered enthusiasts! Usually made from jute, it can also be made from wool. Our favourite garden string is from Twool who, like us, are based in Devon and use 100% British wool to make their products.
Hugelkultur: Invented in the late 1970s in Germany, this method of gardening involves creating growing areas from the ground up. Start with all kinds of 'waste
Read more »