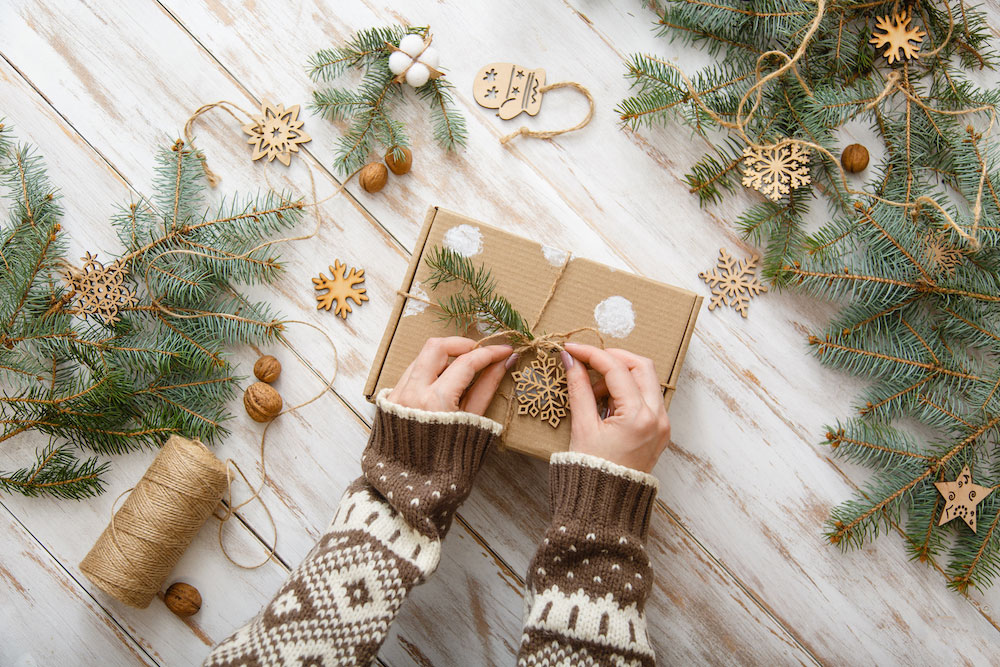 We are all increasingly aware of the importance of doing what we can to help protect our beautiful planet. So, in the spirit of building a more sustainable life, we can all do our bit to be more eco-friendly this Christmas season. With that in mind, we've found some great ideas to share - all of which will help give planet Earth a gift this Christmas.
Wrap your presents with recycled paper or fabric
While we all love glittery wrapping paper (although not the vacuuming after using it!), most of it isn't biodegradable or recyclable, so you can probably imagine how much is left to sit in landfill after every Christmas. Try the scrunch test to see if your paper is recyclable or not: scrunch the paper in your hands and let it go - if it stays scrunched, it's recyclable, if it unfolds, it's not. You could re-use old wrapping paper (iron it out on the reverse side if it's looking a bit crumpled!) or use plain brown paper that you can decorate yourself and then tie up with string. You could ask the kids or grandchildren to help to add a really personal touch. Fabric can look pretty too, especially if tied with reused ribbons and you can tuck in a sprig of rosemary.
Collect your own natural Christmas decorations
So many Christmas decorations are made of plastic, and while they glisten in the firelight and look lovely, they are often not environmentally friendly. Taking advantage of frosty winter walks is one way to go greener this Christmas and you can turn it into a treasure hunt for the kids. Keep an eye out for berries, conkers, mossy twigs, branches or pine cones that have fallen to the ground - and, of course, holly and mistletoe! Make a festive wreath or garland out of dried oranges, cinamon sticks, holly and twigs. Most garden centres will sell twine and biodegradable garden string for making your wreath. Twool is another Devon company (li
Read more »