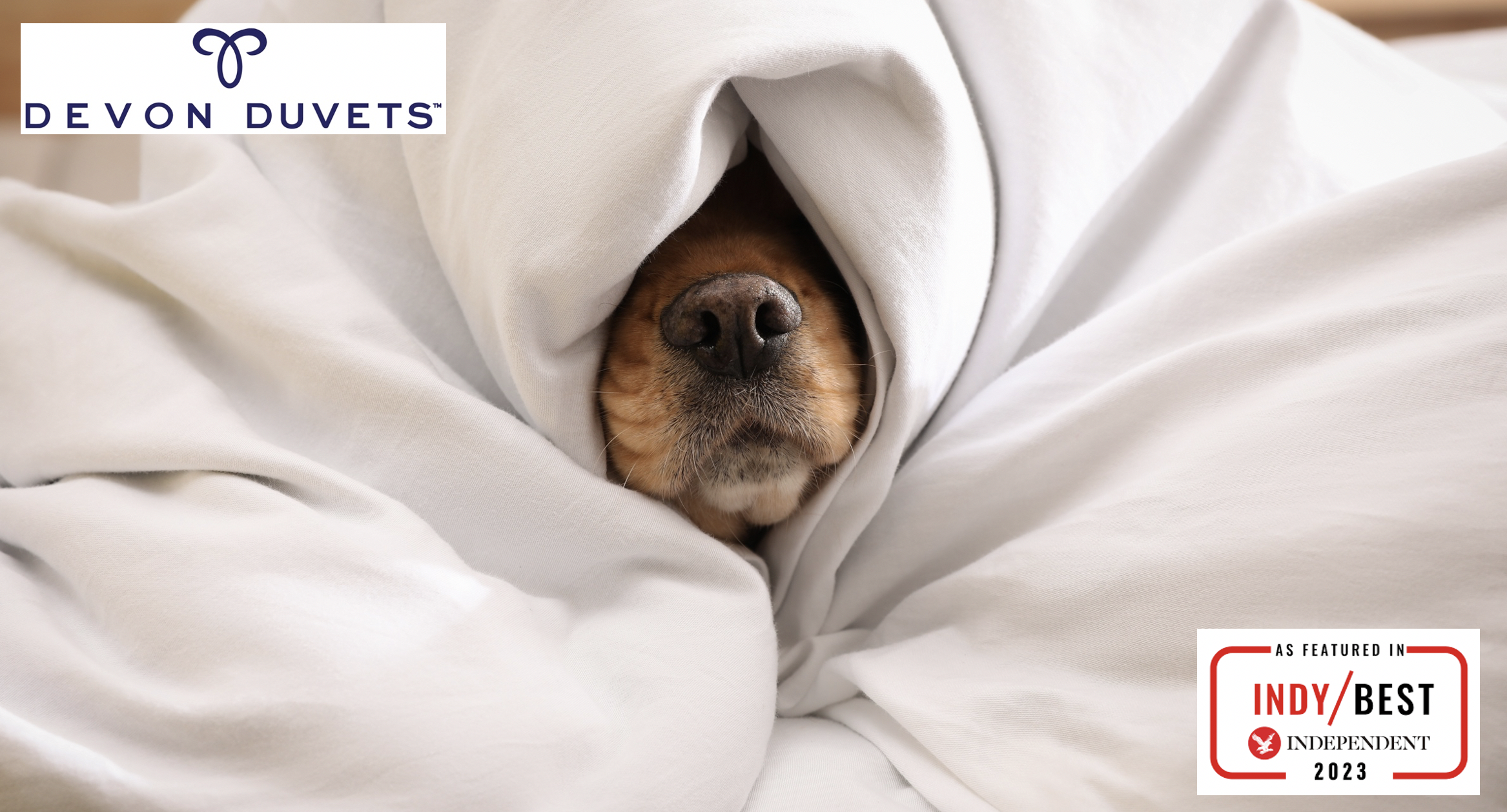 We're thrilled that our individually handcrafted British wool duvets have won yet another award! This time the award is an 'Indy Best' as part of the Independent's 'Best Duvets 2023' Indie Best Buy Awards. The reviewer tried a selection of duvets with various fillings and chose our medium weight British wool duvet as 'Best Winter Duvet'.
What did the reviewer say about our duvet?
On testing our duvet, the reviewer described it as 'cosy living at its finest' and further wrote that 'the drape on the duvet is sumptuous too'. She also commented on the fact that our duvets are eco-friendly and high quality.
What makes our duvets special?
We are pleased that our hard work has been recognised, because we do take great care to ensure that our duvets are not only luxurious and help people to sleep better but are also crafted with responsibly sourced materials that help to keep our carbon footprint as low as we can. Each step of our duvet making process is central to our ethos - from ensuring we use only certified, fully traceable 100% British wool that is cleaned without chemicals, to only using 100% cotton fabric that is made with cotton fibres certified by Better Cotton. Many of the hard working Devon and Southwest based British farmers who provided our first batches of wool over 15 years ago, are still supplying us today, and we know how much pride they take in caring for their flocks and in providing us with high quality wool.
Individually handcrafted duvets
Each of our duvets is individually handcrafted by our team of seamstresses, in our own energy-efficient workshops on the edge of Dartmoor. You can be sure that love and care goes into every stitch because we don't prefabricate any elements. Each duvet is laid out individually, with the casing fabric and the wool layers cut by hand to the correct size, and then everything is stitched on traditional sewing machines to create a fabulous drape. Unlike many mass-produced wool duvets, we do not use roller machines or incorporate synthetic liners, as this interferes with the breathability of the wool fibres.
Our medium weight wool duvets come with a cosy 600 grams of British wool per square metre, and they are perfect for the colder months of the year. They're naturally resistant to dust mites and the build-up of micro bacteria, so that makes them hypoallergenic and hygienic too.
For more information about our award-winning duvet range, just get in touch with the team on 01752 345399 or contact us via email.