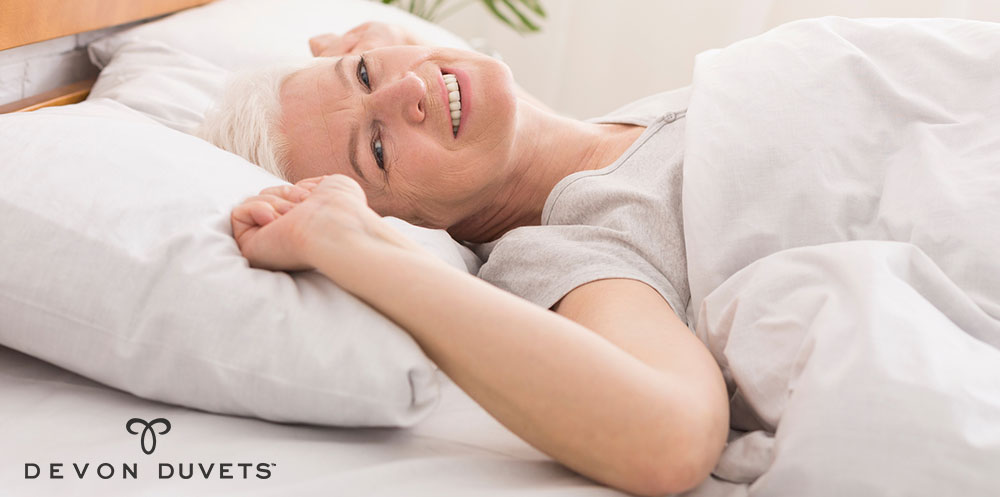 Sleep Story...

Michelle contacted us because she has a memory foam mattress but is finding that this makes her very hot during the warmer months and this is disrupting her sleep. Memory foam is synthetic so can trap heat around your body, and this is what is making Michelle feel hot. She was thinking of saving up for a new mattress, made with natural fibres, but then she read about the temperature regulating properties of wool toppers.
A wool topper can help to disperse the heat trapped inside a memory foam mattress by releasing it into the surrounding air. Michelle purchased our British wool mattress topper because she liked the idea of having a product that supports British farmers and has been made in the UK. She told us that the topper has made a big difference and that she is now also considering purchasing one of our wool duvets. Find out about our British wool toppers here.
If you would like to talk to the team about your Sleep Story or need help to guide you through possible options, then please call us on 01752 345399 or get in touch via email.