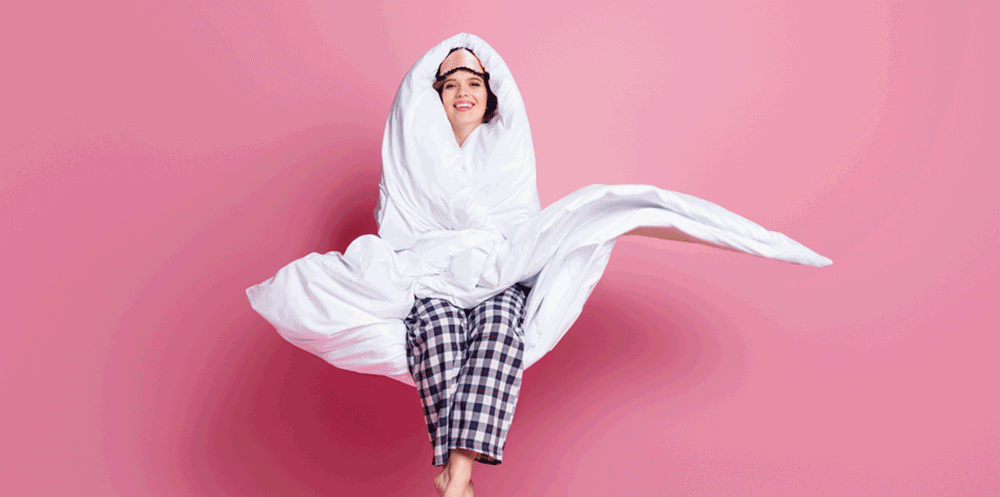 Although we do give care instructions on our website, we often hear from customers who want to chat to us about their wool duvets and asking how they can put as much love into taking care of them as we do in making them!
We thought it would be a good idea to talk about that here, in our blog, and also pass on some helpful information and advice.
Your Devon Duvets certified 100% British wool duvet is individually handcrafted by our talented seamstresses and only using high quality materials. As with any high quality wool product, it does need some extra TLC - but it is worth it to ensure that your investment in night after night of healthy sleep lasts as long as possible.
We only ever use certified 100% British wool in our duvets because we are committed to supporting British farmers - and the British wool we've selected is of excellent quality. This wool is carefully washed (known as 'scouring') in British mills without the use of bleach or chemicals, so it remains 100% natural. After the mill then needles the wool to create soft fluffy layers, it is brought to our workshops where our seamstresses can cut and encase it in beautifully soft, 260 thread count 100% cotton.
Wool is a wonderful fibre and is naturally hypo allergenic and hygienic as it is resistant to dust mites and the build-up of micro bacteria. As a result, it doesn't need washing very often and, in fact, the less you wash it the better the wool fibres will perform. Your duvet can be kept fresh by regular airing and this can be done whenever you change your bedlinen but at least once every few weeks. Hang the duvet up on a line outside if the weather is dry, but if not, then over a clothes airer, top of your bedroom door or the back of a chair near an open window for a few hours will do the trick!
If there is a need to wash your wool duvet, then here are our top Do's and Don'ts to make sure it stays as soft and snuggly as possible:
DO use only a 30 degrees wool cycle.
DO make sure you use a washing liquid that is specially designed for wool (such as Woolite or similar).
DO use a gentle spin dry to remove any excess water.
DO remove the duvet from the machine immediately the programme has finished – don't let it sit in the machine.
DO gently reshape your duvet.
DO air dry your duvet on a line outside or over a clothes airer inside.
DON'T dry clean – our duvets are 100% natural so why would you add chemicals that could leave a residue on your much-loved duvet?
DON'T use any other type of detergent, except for one created specifically for wool.
DON'T tumble dry – this will shrink ('felt') the wool, and this is not reversible.
We would also advise an element of caution about taking your duvet to a laundry service. Some industrial machines do not have the necessary 30 degrees wool cycle that is essential to ensure your wool duvet is not damaged in any way. They can sometimes also use a general purpose 'delicates' detergent that is not suitable for wool. So, it is best to double check with them first.
If you would like to know more about our 100% British wool duvets, or any of our other  handcrafted 100% natural, 100% sustainable  filled bedding products, then do get in touch or call us on 01752 345399 and one of the team will be happy to help or point you in the right direction.