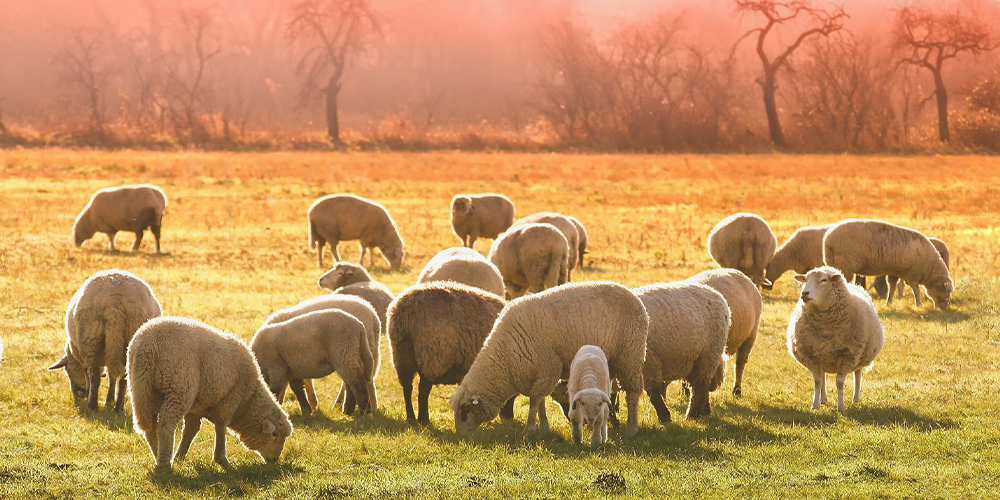 What is the best wool duvet for Winter?
We get calls from customers all the time who want to know the best winter duvet option. Everyone is different and so there is no 'one size fits all' solution. Some people are naturally 'hot' sleepers and others get cold more easily. Some are living in an older, less well insulated house that gets very cold at night and others in a more modern property with a consistent ambient temperature.
Feather and Down or Synthetic duvets have fixed tog ratings, which denote their insulation factor. However, wool is breathable and temperature regulating, so it's not only brilliant at insulation but can also release heat if required. It does this by reacting to your core body temperature to help keep that balanced throughout the night, whilst also responding accordingly to the temperature in your bedroom. What this ultimately means is that, with a wool duvet, you are less likely to wake up in the night feeling too hot or too cold.
For this reason, a wool duvet should always have a wide-ranging tog equivalency to take that reactiveness into account. Each one of our fully traceable 100% British wool duvets is given a tog equivalency with a lower and a corresponding higher tog for that reason. For example, our Medium Weight wool duvet has an 8 – 14 tog equivalence. This means it will behave like an 8-tog duvet when you need to be a bit cooler, but also retain heat and provide a higher tog factor if you need to be warmer. The same principle applies to our other wool duvets.
So, which of our duvets is likely to work best for you in the winter? We've put a few tips below that will hopefully answer the question but if you would like any further assistance, please do get in touch and we'll be happy to steer you in the right direction!
MEDIUM WEIGHT BRITISH WOOL DUVET
This comes with 600gsm (grams per square metre) of beautiful British wool. It is our most popular duvet and has been ever since we started making them over 12 years ago. This duvet is suitable from late Autumn and through the Winter months - and should also see you through into Spring. If you live in a very cold house or a part of the UK that gets especially chilly, then you might want to consider one of the next two options.
EXTRA WARM WINTER BRITISH WOOL DUVET
This is our special limited edition mega Winter duvet, with 900gsm (grams per square metre) of British wool. It is a very substantial duvet and really packs a punch on the tog factor. Whilst our Medium Weight wool duvet will normally provide enough warmth for the winter months, our Limited Edition Extra Warm wool duvet is perfect for those who can feel particularly chilly, live in a very cold part of the country – or just prefer to sleep without any heating on in a cold bedroom during the winter. It's a 'limited edition' duvet because we only craft them during the colder months.
ALL SEASONS BRITISH WOOL DUVET SET
This gives the ultimate in flexibility throughout the seasons. Each set comprises one lightweight (300gsm) British wool duvet and one medium weight (600gsm) British wool duvet. You can use the duvets individually throughout the year, depending on your needs, but can also tie the two together to create 900gsm, if you need to make things extra snuggly in the colder months.
Last but not least…
LIGHTWEIGHT BRITISH WOOL DUVET
This contains 300gsm (grams per square metre) of wool and, for those who live in a very warm house, or in a modern well insulated flat in an urban area, this duvet may well be sufficient for the winter. It is also popular with the previously mentioned 'hot' sleepers, including those going through menopause.
Whichever one of our duvets you opt for, you can be confident that it has been individually handcrafted here in Devon, by our talented seamstresses. We only ever use fully traceable, 100% British wool that is chemical free and needled to produce soft fluffy layers that are stitched into 100% cotton casings. Our wool duvets are 100% natural and sustainable and are also natural dust mite resistant, which makes them hypoallergenic.