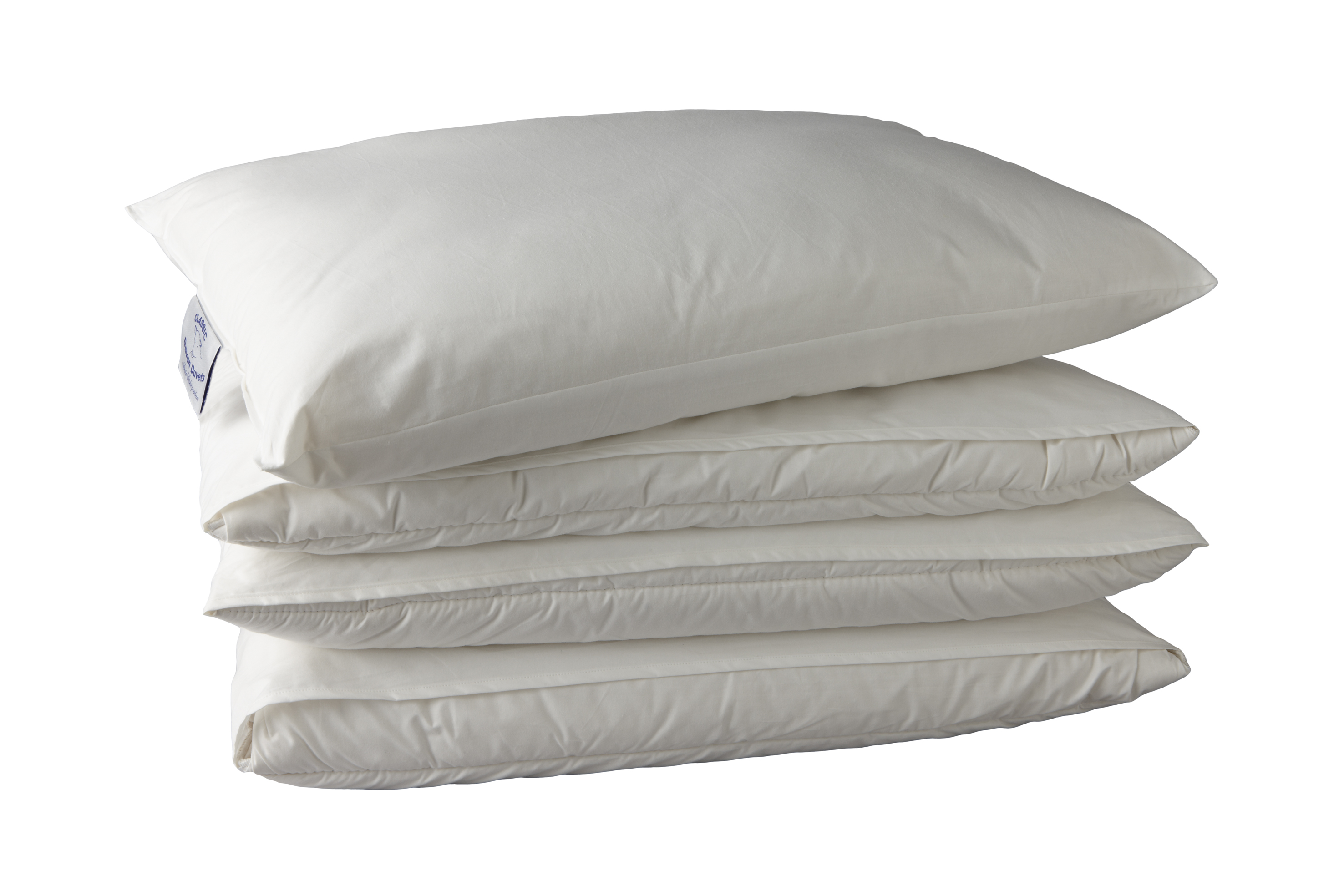 One of the most important factors for a good night's sleep is making sure you have the most comfortable pillow you can lay your head on. Most of us know what we prefer when it comes to our favourite pillow, but it can be difficult to find one that does everything you need, year-round.  
What's more, there are those of us who prefer to sleep with the window open, even in Winter. Including when the rain is lashing down outside, the wind is howling and the curtains are blowing. Others prefer to keep everything tightly closed and have the heating on all night. So how do you find a pillow that keeps your head warm if you're one of the former, but also ensures that you don't overheat if you're one of the latter?
The best solution is a wool pillow because wool is naturally breathable and temperature regulating. It therefore keeps you warm when you are cold and vice versa, and a wool pillow will adjust to your body temperature throughout the night, helping a more restful sleep.
Here at Devon Duvets, we offer two different types of wool pillow. Both are filled with certified 100% British wool, encased in beautifully soft 260 thread count 100% natural cotton - and each one is individually handcrafted by our expert seamstresses, in our Devon workshops. 
The first is our original wool pillow, filled with 100% twizzled British wool and we have incorporated a zip so that those who prefer a slightly lower pillow can remove some of the wool. The other is our unique patented folding pillow, available in 2-fold, 3-fold and 4-fold versions, offering any picky pillow lover complete flexibility in levels of firmness and neck support. You can find out more about the benefits of our folding pillow by watching our video.
The other great thing about wool is that it naturally resists dust mites, which makes it perfect for those who suffer from asthma or other allergies triggered by dust mites. Wool pillows are also much more hygienic than many other pillows because they are easier to keep clean. We all lose moisture during our heads and, over time, this moisture can cause a build-up of micro bacteria. 
This is easy to combat with a wool pillow. All you need do is hang your pillow up to air when you change your bedlinen. With our folding pillows, it's even easier with our folding pillows – just unfold and machine wash on a wool cycle, then hang up to dry.
Last but not least…when we say that our pillows are filled with 100% British wool that's exactly what you're getting. We're the first bedding company in the UK to have achieved accreditation from British Wool. Only companies who can prove that they use 100% British wool in their products receive this accreditation and are allowed to use the British Wool mark.
 If you'd like to know more about our pillows, or any of our other bedding, or would like to talk to one of the team about our options for bespoke size bedding, then please do get in touch. We're here to help!