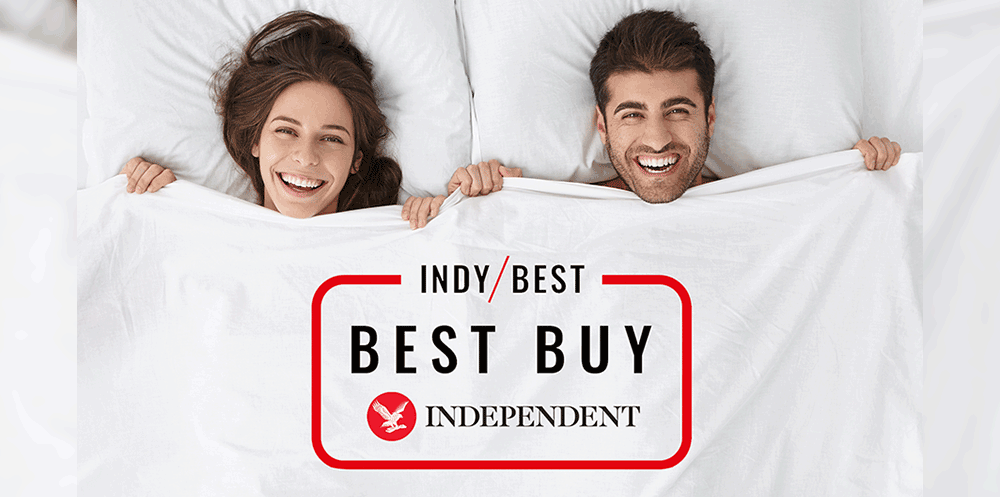 We're understandably proud of our certified 100% British wool duvets because we know how much care and attention goes into the making of each and every one. Firstly, we choose our wool from British farmers, who are known to have some of the best looked-after sheep in the world. 
We get our carefully selected wool cleaned (known as 'scouring'), without the use of bleach or chemicals, at British mills. The cleaned wool is then needled, with plenty of 'loft', to make it into super soft layers. 
Our experienced seamstresses, based at our Devon workshops, then handcraft each duvet, encasing layers of wool into beautifully soft, 260 thread count, 100% natural cotton.
So, it makes all the hard work even more worthwhile when we win a 'Best Duvet' award from a national newspaper, not once, but for two years running! The Independent has twice selected our lightweight certified 100% British wool duvet as the cream of the crop, from a shortlist that consisted of nine other duvets with a variety of fillings including hybrid, synthetic, feather & down, linen and silk. They described our duvet as 'sheer joy to sleep under during the summer months…' and we're delighted to say that thousands of our happy customers over the years agree with them!
Our lightweight 100% British wool duvets contain 300gsm of wool - exactly half the amount of our warmer weight 100% British wool duvets - and are stitched to ensure a lovely drape. They don't need shaking out because the wool layers are carefully stitched inside their cotton casing, which means you won't end up with all the filling on one side or at the bottom of the duvet as you do with some kinds of filling.
There are health benefits too! Wool is naturally breathable and temperature regulating so your lightweight 100% British wool duvet helps to keep you cool during the hotter months - a benefit also enjoyed by customers who are going through the Menopause and suffering from the dreaded 'night sweats'. Wool is also dust mite resistant, so is hypoallergenic and therefore a great choice for those who suffer from allergies and asthma - and because we don't use chemicals to process our wool and we don't use bonding agents or glues, our duvets are as close as nature intended to go next to your skin. All of these things add up to a more restful night's sleep, something that's very important for overall health and well-being.
When it comes to taking care of your wool duvet, you can just hang it up to refresh when you change your bedlinen. You can also machine wash it on a 30 degrees wool cycle, using a wool care product before hanging up to air dry.
Obviously, with the need to take care of the environment at the forefront at the moment, it's good to know that when you choose a British wool duvet, you are getting a product that is 100% natural and sustainable, that won't end up sitting in landfill for decades. We've even made sure that our packaging is reusable.