 Devon Closewool Wool Duvet 300GSM Lightweight 4 – 7 Tog
PRODUCT INFORMATION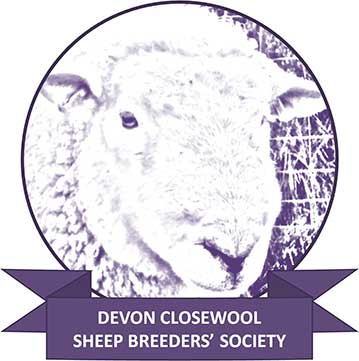 Devon Closewool Duvet Lightweight 300gsm (UK Size)
The Devon Closewool sheep is a handsome and hardy breed of sheep with a beautiful white fleece that is soft and springy making it just right for our duvets. These sheep are currently on the Rare Breeds Trust 'at risk' list and this traditional, heritage breed that was once widespread across North Devon has sadly declined in recent decades.

As with all of the wool we use, the fleeces from this breed are known for their high quality and are fully traceable under the British Wool traceability scheme. This means (as with all farmers who supply our wool) our British Closewool farmers will receive a higher than market value for their fleeces, enabling them to sustainably manage and grow their flocks. Using the wool also puts a spotlight onto this rare breed and supports a vital industry that embodies the very essence of British culture.
| | |
| --- | --- |
| Features of our wool duvets | Benefits for you |
| Adaptive Temperature Regulation: Each duvet intelligently adjusts, ensuring personalised breathability and warmth for every individual. | Rejuvenate Every Morning: Achieve a profound, uninterrupted sleep with our duvet's consistent temperature regulation. |
| Allergy Defence & Safety: Naturally hypoallergenic, our duvets resist dust mites and harmful micro-bacteria. Plus, benefit from its inherent fire-retardant properties. | Allergy & Asthma Relief: Crafted to be hypoallergenic, our duvet aids in mitigating allergy and asthma symptoms. |
| Authentic Devon Craftsmanship: Every duvet is meticulously handcrafted in Devon by our seasoned seamstresses, ensuring precision and quality. | Enduring Excellence: Invest in longevity with our top-tier duvet, backed by Devon Duvets' 5-year craftsmanship guarantee. (see T&C's) |
| Elegant Design & Comfort: Our signature drape is achieved by a unique crafting process, minimizing central stitching and avoiding the bulky quilting commonly found in mass-produced duvets. | Supreme Comfort: Experience a non-clumping duvet that intuitively drapes to your contour, ensuring warmth without any cold gaps. |
| Sustainable & Ethical Choices: Ethically sourced wool from sheep during their natural shedding seasons. Additionally, our cotton casing is woven from Better Cotton* certified fibres, reflecting our commitment to eco-friendliness and sustainability. | Eco-Conscious Choice: Select a genuinely green duvet that reduces landfill impact. Plus, enjoy the assurance of ethically treated sheep in its creation. |
*The Better Cotton Initiative promotes better environmental and socio-economic farming practices.
Easy Care: Regular airing will refresh your duvet, prolonging life and performance. If a more thorough clean is required, machine wash on a 30-degree wool setting, using a detergent specifically created for wool. Gently spin to remove excess water, re-shape and air dry. Do not tumble dry. Do not dry clean.
Weight & Togs: Wool has a natural ability to insulate yet release excess heat, therefore it is not possible to measure a precise tog; any tog comparisons are wide-ranging and unique to you depending upon your natural body temperature. To help you choose, the guidelines below will help and you can also find more help on choosing the weight for you on our information pages. Each duvet comes with special ties attached which enables you to fasten 2 duvets of the same size together for a very toasty Tog.

Lightweight 300gsm* Approx Tog Guide 4 – 7
Medium Weight 600gsm* Approx Tog Guide 8 – 14
Extra Warm Weight 900gsm* Approx Tog Guide 14+
*grams of wool per square metre
If you purchase a wool product from us, you will automatically receive 50% OFF the price of any of our 450TC Pima White cotton bedlinen at the checkout.


Product SKU:

CWS1001-CWSK1007
CWS1001 = Single
CWD1003 = Double
CWK1005 = King
CWSK1007 = Super King
DELIVERY INFORMATION
MORE INFORMATION
Beautifully British

Ethically sourced and sustainable

Handcrafted in Devon