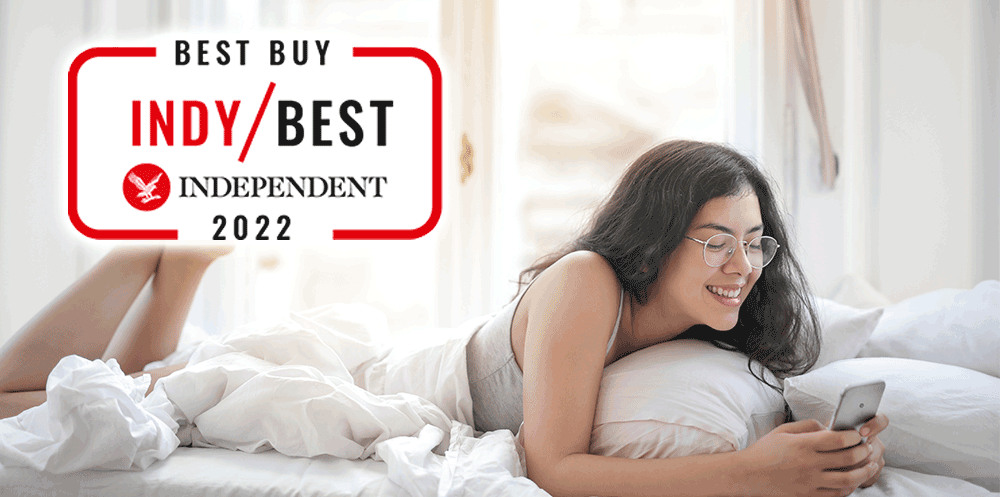 OUR LIGHTWEIGHT WOOL DUVETS ARE NOW TRIPLE AWARD WINNERS
At Devon Duvets, we put a lot of love and care into every stitch of our individually handcrafted British wool duvets to ensure that our customers can sleep better. So, it's only natural that we are very proud when we win awards! This year is special though because the team at the Indie Best Buy Awards, which are run by The Independent, have chosen our lightweight (summer) wool duvet as Best Wool Summer Duvet for the third year running. https://www.independent.co.uk/extras/indybest/house-garden/bedroom/best-summer-weight-duvets-a6934276.html
The Indie highlighted that the Devon Duvets lightweight wool duvet was beautifully handmade in Devon, using fully traceable British wool from British farmers for the filling, together with ethically sourced, unbleached 260 thread count cotton for the casing. They also said during testing they noticed it was breathable and effective at regulating their tester's body temperature, making it ideal.
The whole Devon Duvets team were obviously delighted the Indie Awards reviewers stated how much care had been put into handcrafting the duvet and that they commented on the exceptional quality, because this is at the heart of everything we do. We know what makes our duvets so special is our commitment to responsibly sourcing quality materials at every step of the way, from the high grade, natural white wool that we source from the British farmers we know and is certified by the British Wool organisation, to the British mill that washes our wool for us, without any chemicals or bleach, and needles it into soft fluffy layers for us. The beautifully soft cotton we use for the casings, has also been carefully sourced and is certified by the Better Cotton initiative, who promote and support better environmental and socio-economic farming practices.
The magic all comes together in the hands of our talented seamstresses, based at the Devon Duvets workshops at the edge of Dartmoor, in Devon. For your lightweight (summer) wool duvet, the top and bottom layers of cotton for the casing are hand cut, using traditional dressmaking scissors, and then laid out on a special table. The wool layer is then also cut by hand to the correct size for the casing, laid between the cotton and the whole duvet is stitched. We've designed and crafted our lightweight (summer) wool duvet this way because it ends up with a wonderful drape that will wrap you in softness - and because the wool can't move around inside the casing you won't need to shake the duvet in the morning to redistribute the filling!

Each lightweight wool duvet is hand packed and before it is dispatched, we tuck in a handwritten note from the seamstresses who has made the duvet for you and a small lavender bag to use in your linen cupboard.
If you'd like to know more about the Devon Duvets triple award-wining British wool duvets, then please get in touch and team will be happy to help. Devon Duvets also handcrafts an award-winning range of 100% plant-based, wool alterative duvets in our Botanic range – double winners with the ES Top Pick Best Summer Duvet awards. https://www.standard.co.uk/shopping/esbest/home-garden/home-accessories/best-summer-duvets-a3881196.html