Double Wool Duvet 300 gsm Lightweight 4-7 TOG
The Independent's 'Best Summer Duvet'
PRODUCT INFORMATION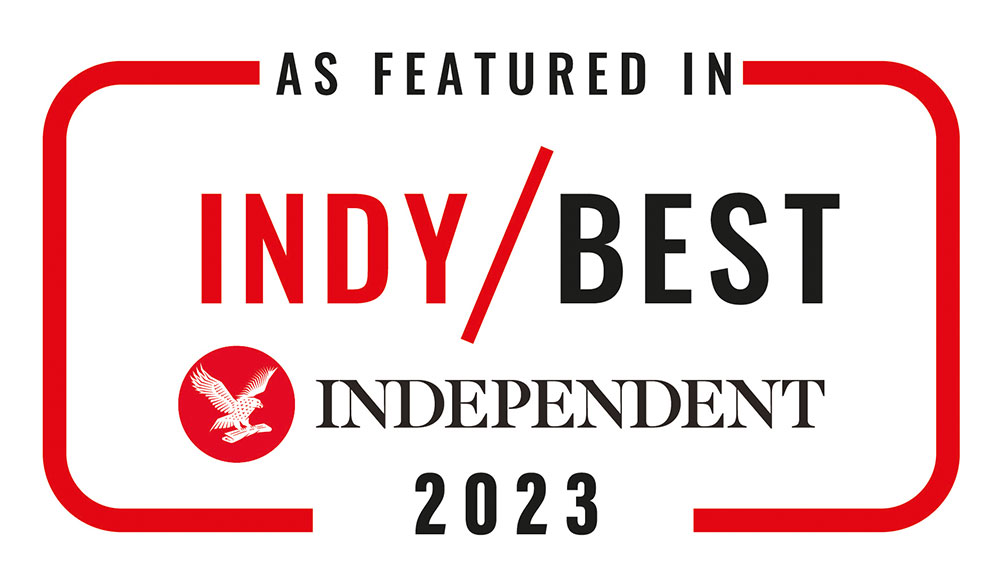 British Wool Double Size Duvet – Lightweight 300gsm (UK Size 200cm x 200cm)
Our Award Winning lightweight wool duvets are handcrafted by skilled seamstresses in our workshops in Devon using 300 grams of wool in each square metre of duvet, to create a light and luxurious duvet especially for you. Perfect for the Summer months and for those who sleep in a well insulated or heated room during the Winter months. This lightweight duvet is also a very good choice for those with menopausal symptoms, due to the breathability and temperature regulating abilities of wool.

The soft wool filling is purely British, all of which is certified by British Wool as traceable from farm to duvet. The 260 thread count pure cotton casing has been woven especially to our specifications, ensuring the maximum drape and loft, resulting in a duvet that drapes around you, creating a unique sleeping environment.

You can be assured that you will sleep under the most natural duvet possible as we do not use any chemicals or bleaches.
Features of our wool duvets
Benefits for you
Breathable and temperature regulating for each individual
Wake up refreshed. An even sleeping temperature helps you achieve a deeper and more peaceful night's sleep
Hypoallergenic. Resists dust mites and micro-bacteria and is naturally fire retardant
Safe, hygienic and helps to relieve symptoms of allergies and asthma
Handcrafted in Devon by our skilled seamstresses
High quality product that stands the test of time – comes with a Devon Duvets 5 year makers guarantee (see T&C's)
The unique way in which each duvet is individually made requires the minimal of stitching in the centre rather than the heavy quilting often seen in mass produced duvets
The duvet does not clump or need shaking and drapes around your body as a duvet should, leaving no cold spots

Responsible, sustainable and biodegradable.

Cotton casing supports the Better Cotton Initiative*
Wool is shorn from live sheep during the Spring and Summer when they need to be rid of their wool fleece. During the winter months they will grow new fleeces for use in next year's duvets

You are purchasing a duvet that is not only truly environmentally friendly and won't add to burden of landfill, it also ensures that the sheep are respected and treated with care, giving you peace of mind
*The Better Cotton Initiative promotes better environmental and socio-economic farming practices.
Easy Care: Regular airing will refresh your duvet, prolonging life and performance. If a more thorough clean is required, machine wash on a 30 degree wool setting using a wool care detergent. Gently spin to remove excess water, re-shape and air dry. Do not tumble dry. Do not dry clean.
Weight & Togs: Wool has a natural ability to insulate yet release excess heat, therefore it is not possible to measure a precise tog; any tog comparisons are wide-ranging and unique to you depending upon your natural body temperature. To help you choose, the guidelines below will help and you can also find more help on choosing the weight for you on our information pages. Each duvet comes with special ties attached which enables you to fasten 2 duvets of the same size together for a very toasty Tog.

Lightweight 300gsm* Approx Tog Guide 4 – 7
Medium Weight 600gsm* Approx Tog Guide 8 – 14
*grams of wool per square metre
This duvet will fit into a UK Double sized duvet cover. If you purchase a wool product from us, you will automatically receive 50% OFF the price of any of our 450TC Pima White cotton bedlinen at the checkout.


Product SKU: D1003
DELIVERY INFORMATION
MORE INFORMATION
Beautifully British

Ethically sourced and sustainable

Handcrafted in Devon