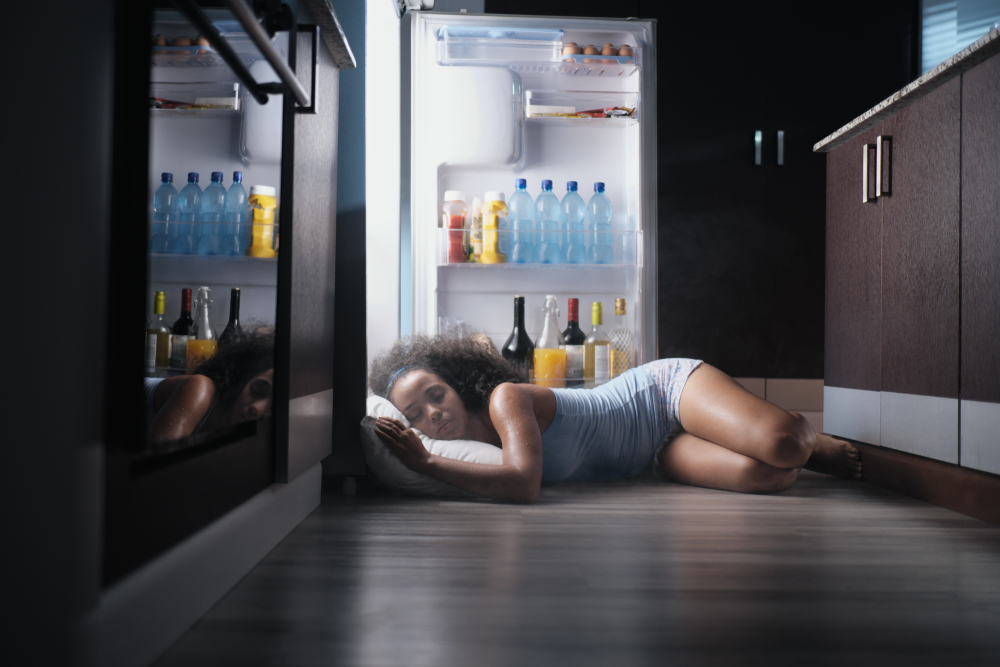 There are so many things about the menopause that no one tells you about, so when it happens, some of the symptoms* can be quite a nasty surprise. Everyone is different but these can range from hot flushes to brain fog (remind me why I went into the kitchen again) to difficulty in concentrating, and from achy joints first thing in the morning to heart palpitations. Even crying for some bizarre reason over what appears - to everyone else - to be a totally innocuous TV advert.
Probably the worst thing of all is suffering from those debilitating 'keep waking up every hour' night sweats. So, it might surprise you to know that the type of bedding you sleep in can make a huge difference in helping you to get a more restful night. Synthetic bedding can make you feel even more uncomfortable, so we'd always recommend choosing 100% natural bedding. The last type of bedding that you might expect to be of help is…wool.
Most people associate wool with the colder months and, of course, it's great for that. Snuggly, comfy and comforting. However, because wool is a 100% natural product, it is breathable and temperature regulating, which makes it perfect for bedding. It can adjust to your body temperature, keeping you warm when you're cold but also keeping you fresher and cooler when you're hot, so ideal for summer as well as winter. Wool can even adapt to your body temperature as it changes through the night, so you'll end up sleeping better and feeling less tired when you wake up. If you are sharing your duvet with your partner, your wool duvet will adapt to each of you and your individual body temperatures.
At Devon Duvets, we go one step further. We've been making award-winning duvets from wool for 10 years…and not just any wool. We only use the very highest quality 100% British wool and from British farmers we know. As a result, we are certified by British Wool and our wool duvets carry the British Wool mark. This means you can be confident that whe
Read more »