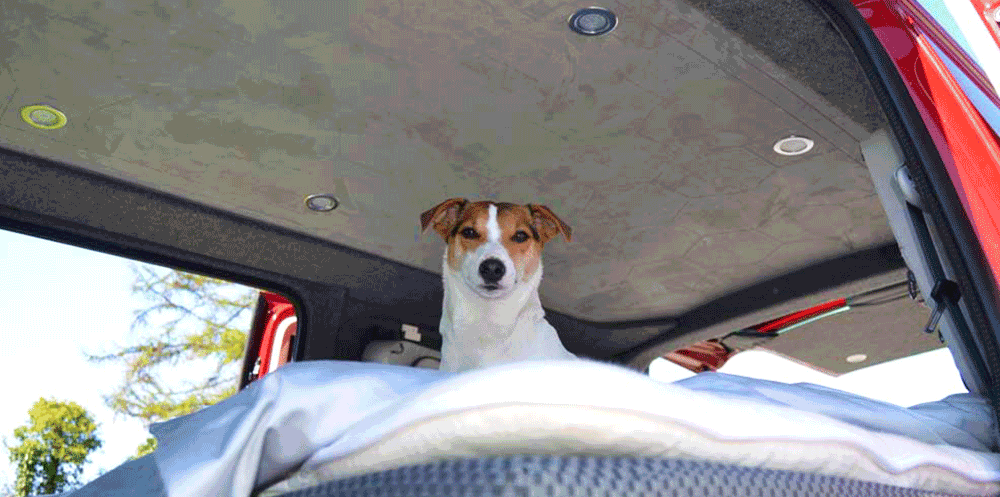 At Devon Duvets, we've been making beautiful, handcrafted certified 100% British wool mattress toppers for over eight years and for thousands of customers who wanted that extra little bit more comfort on top of their mattress.
Strange though it may seem, as well as being gorgeously soft and comfy, our wool mattress toppers can also help to keep you cool when it's hot and warm when it's cold - and this is down to the fact that wool is breathable and works with your natural body temperature as well as the temperature of your bedroom.
That got us thinking about beds in recreational vehicles. Our owners, Dick and Pauline are keen travellers and have their own converted VW Transporter. They wanted to make their sleep experience even better whilst travelling, so asked one of our experienced seamstresses to create a mattress topper that would fit their customised bed unit.
In addition to crafting a special size topper, the seamstresses had to include specially cut areas that would match two curved mattress corners and fit around seatbelt holders. The result was a terrific success, with the mattress topper adding a gorgeous extra 5cm layer of comfort on top of the mattress. Shortly after this, Dick and Pauline were discussing the success of their topper with the owner of Slidepods, the company that converted their VW Transporter, and he requested a bespoke mattress topper for his own van.
The idea was born to create a range of mattress toppers for various models of recreational vehicles, including VDUB Transporters (T4, T5 and T6), as well as for customised bed systems by Slidepods, REIMO and Canons Forge. The range also includes toppers for VW California, VW California Grand and Mercedes Benz Marco Polo vans.
All of our products are individually handcrafted, so it makes it easy for us to create bespoke sizes for other models too,
Read more »